http://weightwatchen.com
by Roni
(Maryland)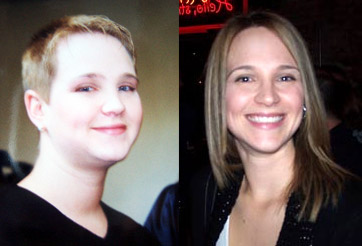 Before and After!
My weight loss blog started as a simple weekly update of my progress on Weight Watchers. It became my way to vent, celebrate, share and receive (and give) support.

Now that I have lost the weight it is my sounding board for maintenance issues. I use it as my journal, recording good and bad on this, my journey of weight maintenance.

I truly believe the blog was a major factor in reaching my weight loss goal.

For more on my story read my About page...