My Gastric Sleeve (VSG) Journey
by Stacy
(United States)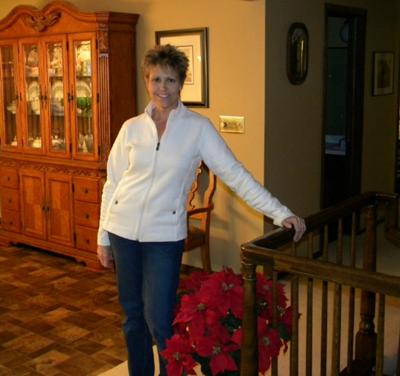 At goal
When was your weight loss surgery?
June 11, 2010

Which surgery was it?
Sleeve (VSG)

Starting weight or BMI:
36.6

Current weight or BMI:
143.8 (BMI 23.03)

I initially thought I'd get 'banded' but after extensive research about it and VSG I decided to go with the sleeve surgery. I'm really glad I did.

I was a self pay patient. A surgeon in Dallas performed my surgery. I didn't have to jump through all the hoops that you have to when dealing with an insurance company.

I made the decision in Dec. '09 to have surgery but did not jump right away, I read up on both, searched for a doctor in Texas and took my time.

I have lost 85 lbs - I'm seven lbs below my surgeon's goal. I reached goal just under five months. I have to say I had the easiest time with surgery, no problems, very little pain.

I took pain medication the first week, only at night. The heating pad during the day was my friend. I followed the surgeon's advice as far as diet for the first six weeks. Some might say I've been obsessive, but I've been successful!!

I have not experienced hunger since surgery, starting about the third month I started feeling empty some times, I think that is my 'new hunger'. It's great, I hope it stays this way forever.

I eat because it tastes good and because I know I must. I've never had any hair issues, but I was determined to keep my protein up and I started taking Biotin a couple of months before surgery.

I have a 5 lb weighted ball and a 'band' that I exercise with, focusing on my arms. I'm not an exercise "nut", that is not how I lose weight.

I made life changes that I knew I could live with before surgery.....cutting out carbs that I know I can live without and do not miss mainly. Cold cereal, chips and I cut out all bread before surgery. I have some occasionally now.

It's been disgustingly easy, a new way of life, not a diet, but a new way. I'd do it again in a heartbeat. Never any regrets. I love my sleeve!
Join in and write your own page! It's easy to do. How? Simply click here to return to Weight Loss Surgery 2.